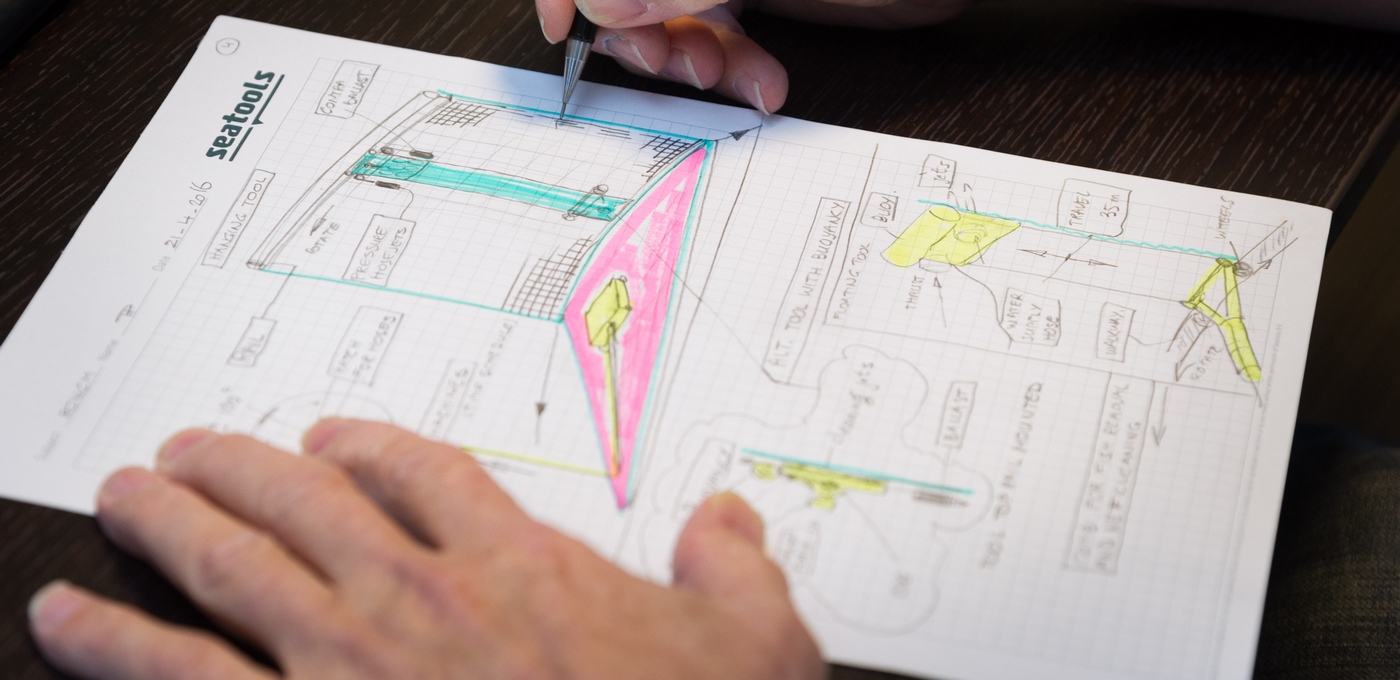 Overview
Become part of a team that pushes the boundaries of ingenuity and simplicity, every day anew
At Seatools, mechanical design engineers play a critical role. In part because appropriate mechanical designs heavily influence a solution's durability and mechanical features. More importantly, because our clients require ingenious but simple mechanical designs that cut costs and increase reliability. As such, the activities at this department range from a conceptual design during the quotation phase or a feasibility study, to the performance of FMEA studies, through to detailed engineering work on production drawings.
The mechanical design department at Seatools is a very demanding place to work. Engineers take on new projects every couple of months, and in the context of these projects, invent new approaches and principles every day. Their work begs all-out creativity – the team demands its members' best contribution. Because simplicity reduces costs and improves reliability, often the challenge does not only lie with the identification of a solution, but with the identification of a simple solution.
Department scope

Feasibility and FMEA studies
Conceptual design
Detailed engineering
Providing support during assembly and commissioning

Why become a mechanical designer at Seatools?

Realization of your concepts
Great diversity of projects
Let your imagination run free

Types of projects you will work on

Arthropod 600 – Trencher based on innovative trenching principles
Rockpiper ROV – Revolutionary FP ROV with integrated survey ROV
ROCM – Autonomous cleaning vehicle featuring innovative cleaning mechanism
At Seatools, no one project is the same. Do you have what it takes to develop ingenious but simple mechanical designs on a daily basis?
EXPLORE ALL VACANCIES
Why become a mechanical designer at Seatools?
Realization of your concepts

Whereas the majority of design agencies do not realize their own concepts, engineers at Seatools get to see their own work beyond the drawing board. Seatools realizes the majority of concepts it develops and by doing so, creates a highly rewarding setting for its employees.

Great diversity of projects

At Seatools, no single project is the same. Our engineers work on a broad range of persistently innovative products and solutions. If today you work on an ROV, in three months from now you might be devising a subsea cleaning machine that requires you to work with an entirely different set of principles.

Let your imagination run free

Often the problems solved by Seatools have never been solved before. The nature of the projects and challenges we take on requires that our people excel in creative and cutting-edge thinking. Their creativity and push for innovation results in simple, cost-effective, and reliable designs.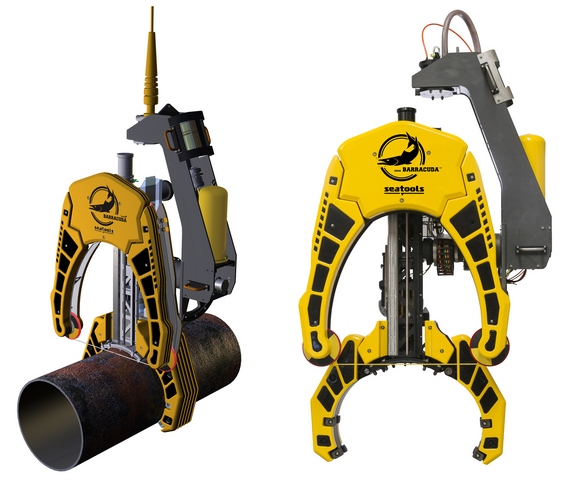 Types of projects you will work on
A range of projects that illustrates the impact of our mechanical design department
Arthropod 600 – Subsea pipeline trencher

Rockpiper FP ROV

ROCM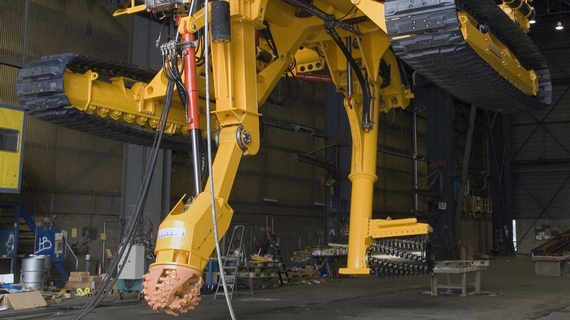 Subsea pipeline trencher project demanding an innovative trenching mechanism
Our client MRTS requested a trencher able to bury large-diameter pipelines in hard soil conditions. More than using a hopper suction dredger or V-trench-based trencher, a cost-effective subsea pipeline trenching method was desired. Thanks to the creativity and complementary work of our engineers, Seatools successfully designed and manufactured an arms-and-legs mechanism. Not unimportant to mention: we completed the project in just seven months' time, from concept design to delivery.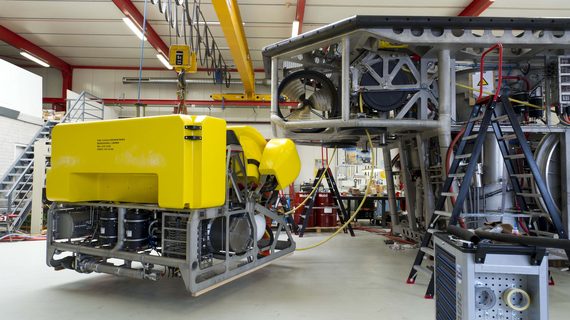 Revolutionary fall pipe ROV with integrated survey ROV
Our client Boskalis required a survey ROV that follows the main ROV at a specified distance in order to perform an immediate post-process survey. Though challenging for all departments, certainly so for the mechanical design department. Not only were our mechanical designers required to design a rather advanced and compact survey ROV from scratch, the machine had to be able to (un)dock fully automatically. We completed the assignment in eleven months, and Boskalis successfully relies on our solution in the field.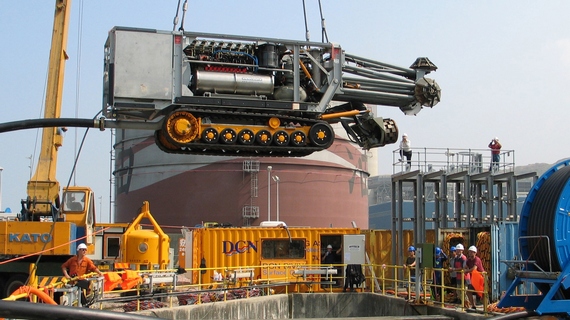 Design and realization of autonomous cleaning machine in 91 days
DCN requested from Seatools a dedicated underwater cleaning machine to remove and transport a 25-centimeter-thick layer of marine growth within a minimum time span. In just 91 days, Seatools' mechanical design engineers contributed to the development and testing of various cleaning principles before selecting and implementing a scraper-based approach. The ROCM finally cleaned a 400-meter-long tunnel in as little as 80 hours.