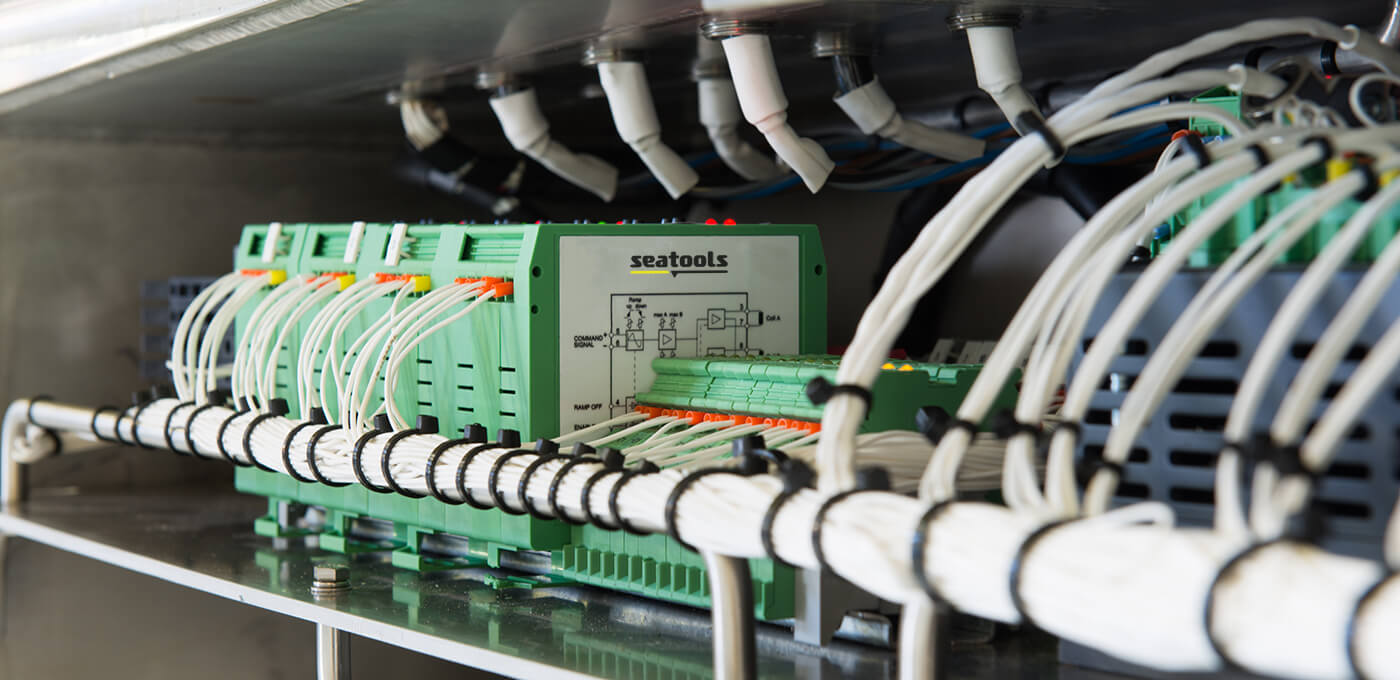 Standplaats: Numansdorp
Ervaring: 3+ jaar
Functiecategorie: Electronics engineering
Opleidingsniveau: MBO/HBO
Wat ga je doen?
Als Electronics Engineer (36-40 uur, M/V) werk je in teamverband en zelfstandig aan innovatieve meet-, regel- en besturingselektronica voor in eigen huis ontwikkelde totaalproducten, zoals onderwatervoertuigen (ROV's) en meetsystemen.
Het bouwen, verbeteren, afregelen en testen van componenten en systemen zijn jouw werkzaamheden. Het bouwen en testen doe je voornamelijk in onze werkplaats. Het installeren en commissioning doe je op locatie van onze klanten. Dit kan aan boord zijn of op de yards van onze klanten. Verder kun je ingezet worden op uitdagende service klussen aan boord van schepen.
Wat breng je mee? Jij…
• bent minimaal in het bezit van een MBO-diploma (niveau 4) of HBO-diploma Electrotechniek of Elektronica of vergelijkbaar.
• hebt minimaal 3-5 jaar werkervaring.
• hebt kennis van de trends in meet-, regel- en besturingselektronica.
• hebt affiniteit met de maritieme wereld, werkervaring in bagger of offshore is een pré.
• beheerst de Nederlandse en Engelse taal in woord en geschrift.
• beschikt over goede communicatieve eigenschappen en sociale vaardigheden.
• kunt zowel zelfstandig als in teamverband functioneren.
• bent nauwkeurig, analytisch en hebt een pragmatische instelling.
Wat bieden wij jou?
Wij bieden jou een uitdagende en afwisselende baan binnen een platte en informele organisatie die volop in ontwikkeling is. Wij houden van aanpakken en zijn continu op zoek naar nieuwe oplossingen voor onze klanten, waarbij wij onze kennis van mechanica, hydrauliek, elektrotechniek en software combineren. Bij ons staan onderlinge samenwerking en team-spirit centraal.
Wij bieden jou een marktconform salaris passende bij jouw niveau en ervaring. Daarnaast hebben wij 30 vakantiedagen, 8% vakantiegeld, een reiskostenvergoeding en een pensioenregeling.
Wie zijn wij?
Seatools B.V. is specialist in onderwatertechniek en biedt wereldwijd maatoplossingen voor de offshore- en baggerindustrie. Omdat wij alle disciplines in huis hebben kunnen wij complete en op maat gemaakte systemen leveren aan onze klanten.
Wij ontwerpen en maken onder andere ROVs, trenchers, besturingssystemen en sensoren. Hoewel de producten heel verschillend zijn in doel en techniek, zijn ze altijd innovatief en van hoogwaardige kwaliteit. Het team kenmerkt zich door vakmanschap, onderlinge samenwerking en een oplossingsgerichte, creatieve manier van werken.
Het is altijd een magisch moment als één van de Seatools producten te water wordt gelaten om te doen wat het moet doen. Wil jij daaraan meewerken? Sea you at Seatools!
Belangstelling?
Voor aanvullende informatie kun je contact opnemen met Yvonne de Waard via career@seatools.com. Jouw sollicitatie met motivatie in het Nederlands kun je richten aan career@seatools.com. Solliciteren kan ook via de "solliciteer" button.
Acquisitie nav deze vacature wordt niet op prijs gesteld!