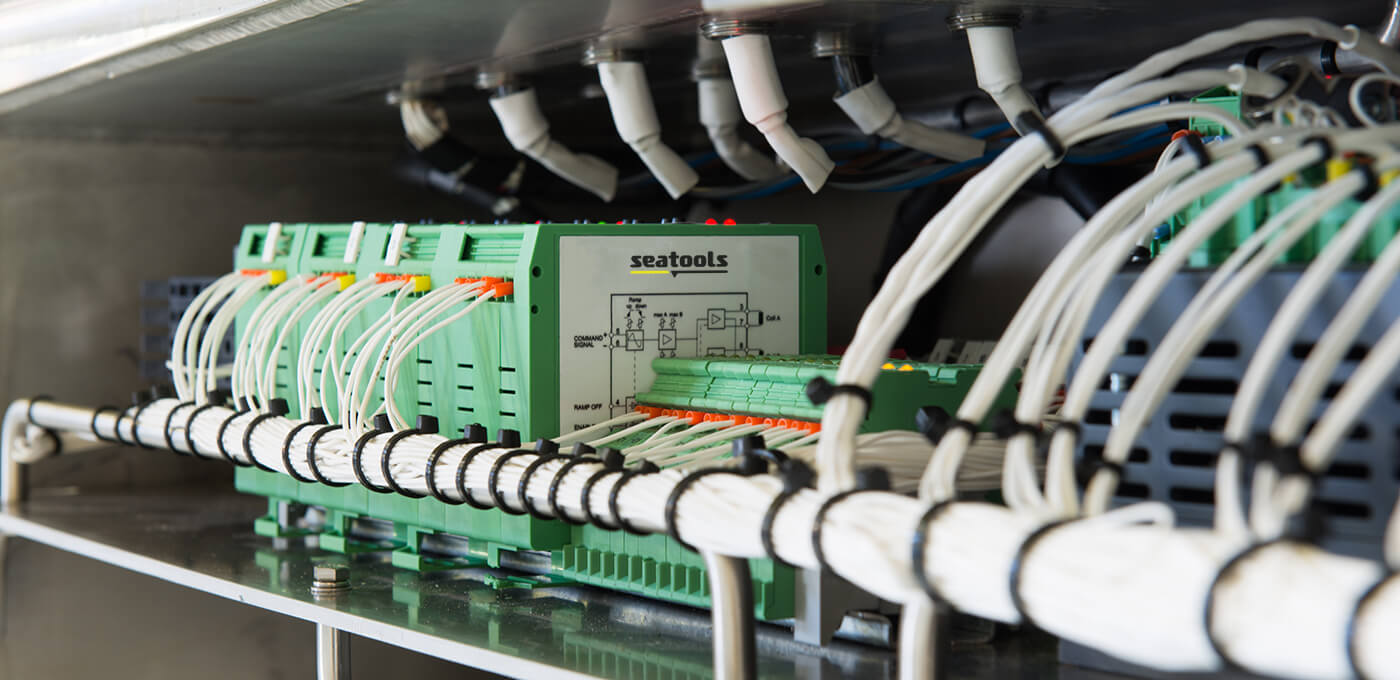 Standplaats: Numansdorp
Ervaring: 1+ jaar
Functiecategorie: Electronics engineering
Opleidingsniveau: MBO/HBO
Wat ga je doen?
Als Electronics Engineer in onze Workshop Electronics ben je onderdeel van de E-afdeling en bouw je in teamverband én zelfstandig aan innovatieve meet-, regel- en besturingselektronica voor in eigen huis ontwikkelde producten, zoals onderwatervoertuigen (ROV's) en meetsystemen voor windmolenparken. Het team kenmerkt zich door vakmanschap, onderlinge samenwerking en een oplossingsgerichte, creatieve manier van werken.
Naast het bouwen, afregelen en testen van elektronica behoren ook het ontwerpen en engineeren van componenten en systemen tot je werkzaamheden. Je levert daarmee een belangrijke bijdrage aan het verbeteren en verder innoveren van onze producten binnen een open en informeel team. Ook zul je bij onze klanten op locatie installatie- en servicewerkzaamheden uitvoeren.
Wat breng je mee?

Je hebt een afgeronde opleiding Elektrotechniek, Elektronica of vergelijkbaar op mbo-4 of hbo niveau en ongeveer 1 jaar werkervaring. Je hebt algemene kennis van de trends in meet-, regel- en besturingselektronica en natuurlijk heb je affiniteit met de maritieme wereld, werkervaring in bagger of offshore is een pré. Verder beschik je over goede communicatieve eigenschappen en sociale vaardigheden en ben je nauwkeurig, analytisch en heb je een pragmatische instelling. Daarbij is een goede beheersing van de Nederlandse en Engelse taal vereist.
Wat bieden wij jou?
Wij bieden jou een uitdagende en afwisselende functie binnen een platte en informele organisatie die volop in ontwikkeling is en waarbij onderlinge samenwerking en teamspirit centraal staan. Uiteraard krijg je een prima salaris passend bij jouw niveau en ervaring én alle ruimte om te groeien en jezelf te ontwikkelen met opleidingen en een persoonlijk ontwikkelingsplan.
Omdat wij graag vitale medewerkers willen bieden wij fruit op het werk aan en krijg je een maandelijkse vergoeding op je sportabonnement. Ook hebben wij flexibele werktijden voor een goede work-life balance.
Daarnaast hebben wij 30 vakantiedagen, 8% vakantiegeld, een reiskostenvergoeding en een pensioenregeling.
De week sluiten wij op vrijdagmiddag af met alle collega's op de gezellige Vrijmibo. En als we wat te vieren hebben, en dat is vaak, hebben wij bitterballen.
Wie zijn wij?
Seatools B.V. is specialist in onderwatertechniek en biedt wereldwijd maatoplossingen voor de offshore- en baggerindustrie. Omdat wij alle disciplines in huis hebben kunnen wij complete en op maat gemaakte systemen leveren aan onze klanten.
Wij ontwerpen en maken onder andere ROVs, trenchers, besturingssystemen en sensoren voor marktsegmenten als windmolenparken op zee en deepsea mining. We geven daarmee een belangrijke bijdrage aan de energietransitie.
En hoewel de producten heel verschillend zijn in doel en techniek, zijn ze altijd innovatief en van hoogwaardige kwaliteit. Wil jij daaraan meewerken?
Sea you at Seatools!

Is jouw interesse gewekt en wil je solliciteren dan kun je je sollicitatie en motivatie in het Nederlands richten aan career@seatools.com. Solliciteren kan ook via de "solliciteer" button. Voor aanvullende informatie kan je contact opnemen met Walter Kruf, Manager Operations, en Talitha van Ommeren, HR Assistant, via career@seatools.com en via 0186-680000.