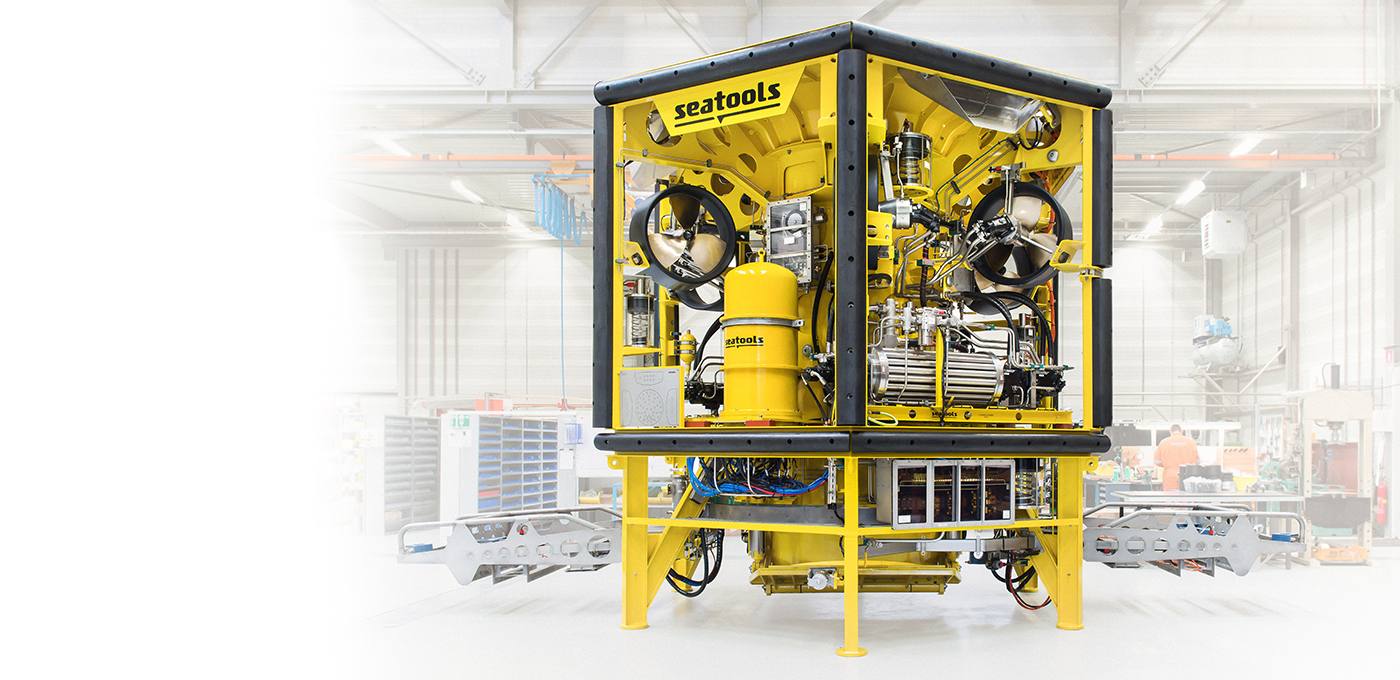 Standplaats: Numansdorp
Ervaring: 5 jaar
Functiecategorie: Assembly, testing, commissioning
Opleidingsniveau: MBO
Wegens uitbreiding van onze organisatie zijn wij op zoek naar een Mechanic/Hydraulic Technician voor 40 uur per week (M/V).
Wat ga je doen?
In deze functie assembleer en test je onze standaardproducten en onze klant specifieke producten. Dit betreft sensoren van enkele kg tot ROV's van 40 ton kg. Dit doe je met name in onze werkplaats in Numansdorp. Voor klant specifieke projecten kun je een paar keer per jaar een of meerdere weken in het buitenland of aan boord bezig zijn met installatie en testen. Daarnaast kun je op service gestuurd worden (enkele dagen tot 1 à 2 weken) als een van onze klanten technische ondersteuning nodig heeft. Je werkt samen met collega's en soms word je ondersteund door externe monteurs. De werkzaamheden zijn met name mechanisch en hydraulisch. Enige kennis van elektrotechniek is met name gewenst als je op service gaat (opleiding behoort tot de mogelijkheden).
Wat zijn jouw taken?
Jouw taken bestaan o.a. uit:
het assembleren en testen van standaardproducten en klant specifieke producten;
het installeren en testen van klant specifieke producten in binnen- of buitenland;
het verlenen van service/technische ondersteuning bij klanten;
het inspecteren en beoordelen van reparatiewerkzaamheden. Hieronder valt ook het maken van schaderapportages en mogelijk klant specifieke documentatie;
het opstellen van werkprocedures voor nieuwe producten of producten die zijn gereviseerd en daarom een nieuwe/aangepaste procedure behoeven;
het netjes houden van gereedschap/werkplek en daarvoor verantwoordelijkheid dragen;
het dragen van de juiste PPE (Personal protection equipment) en hiervoor ook verantwoordelijk dragen naar collega's;
het bijhouden van een gedetailleerde urenregistratie.
Wat breng je mee? Jij…
hebt MBO werk- en denk niveau;
hebt kennis van Werktuigbouwkunde en hydrauliek;
hebt kennis van elektrotechniek (pré);
hebt minimaal 5 jaar ervaring met sleutelen;
hebt ervaring met (externe) service werkzaamheden;
bent flexibel, servicegericht en hebt een hands-on mentaliteit;
bent pro-actief en communicatief sterk;
beheerst Nederlands en Engels goed in woord en geschrift;
hebt een E-rijbewijs (pré).
Wat bieden wij jou?
Wij bieden jou een uitdagende en afwisselende baan binnen een platte en informele organisatie die volop in ontwikkeling is. Wij houden van aanpakken en zijn continu op zoek naar nieuwe oplossingen voor onze klanten, waarbij wij onze kennis van mechanica, hydrauliek, elektrotechniek en software combineren. Bij ons staan onderlinge samenwerking en team-spirit centraal.
Wij bieden jou een salaris passende bij jouw niveau en ervaring. Daarnaast hebben wij 30 vakantiedagen, 8% vakantiegeld, een reiskostenvergoeding en een pensioenregeling.  Omdat wij graag vitale medewerkers willen bieden wij fruit op het werk aan en krijg je een maandelijkse vergoeding op je sportabonnement.
Wie zijn wij?
Seatools B.V. is specialist in onderwatertechniek en biedt wereldwijd maatoplossingen voor de offshore- en baggerindustrie. Omdat wij alle disciplines in huis hebben kunnen wij complete en op maat gemaakte systemen leveren aan onze klanten.
Wij ontwerpen en maken onder andere ROVs, trenchers, besturingssystemen en sensoren. Hoewel de producten heel verschillend zijn in doel en techniek, zijn ze altijd innovatief en van hoogwaardige kwaliteit. Het team kenmerkt zich door vakmanschap, onderlinge samenwerking en een oplossingsgerichte, creatieve manier van werken.
Het is altijd een magisch moment als één van de Seatools producten te water wordt gelaten om te doen wat het moet doen. Wil jij daaraan meewerken? Sea you at Seatools!
Belangstelling?
Voor aanvullende informatie kun je contact opnemen met Alec van Unen, Manager Mechanical Workshop of Yvonne de Waard, HR Manager via career@seatools.com. Jouw sollicitatie met motivatie in het Nederlands kun je richten aan career@seatools.com. Solliciteren kan ook via de "solliciteer" button.