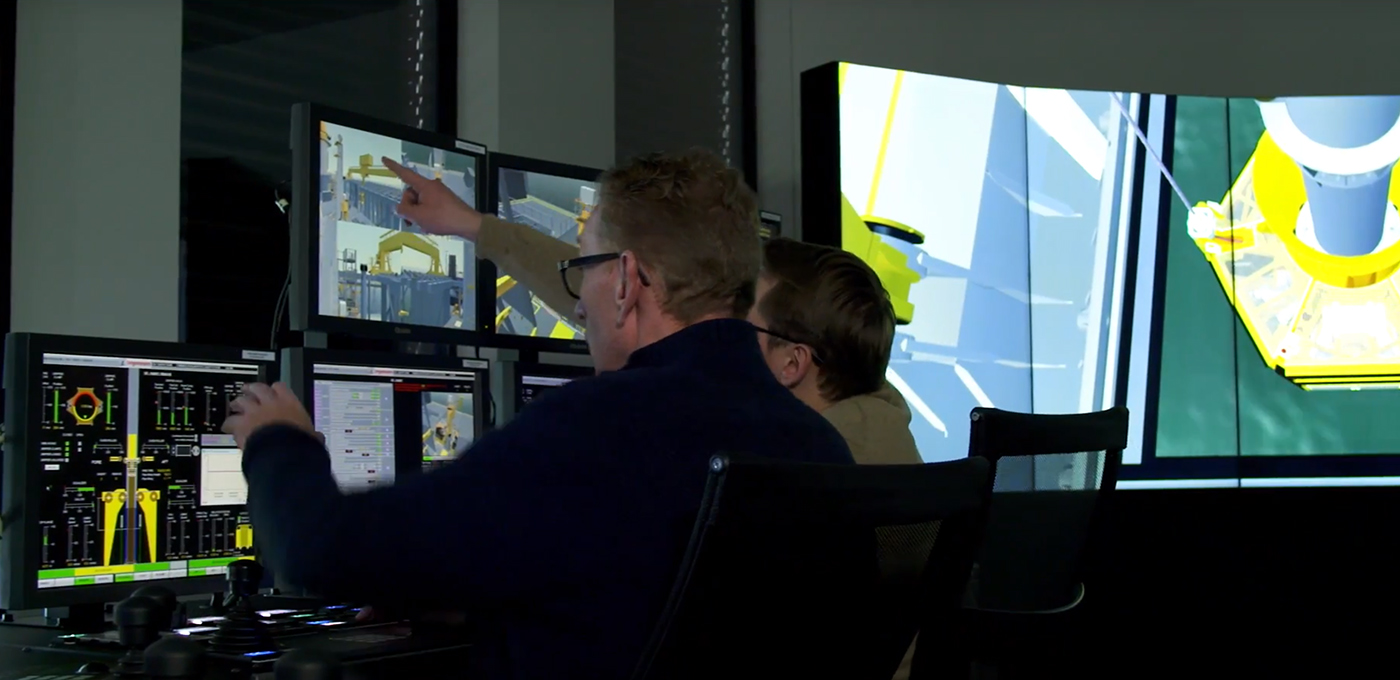 Standplaats: Numansdorp
Ervaring: 5 jaar
Functiecategorie: Software engineering
Opleidingsniveau: HBO/WO
Wat ga je doen?
Wij zoeken een stevig persoon die ervaring heeft met leidinggeven, die gewend is een eigenzinnig team te coachen en helpt teamleden zich verder te ontwikkelen. Het softwareteam bestaat momenteel uit vijf personen.
De werkzaamheden van het team bestaan uit het ontwerpen en maken van PLC code met behulp van Matlab/Simulink voor one-off onderwater voertuigen en meet en regel systemen. Aanvullend daaraan worden PLC-drivers voor hardware en software interfacing ontworpen en gemaakt in C/C++ code. De HMI voor het besturen van de machine wordt veelal in een eigen ontwikkeld C/C++ framework gemaakt. De ontwikkelde producten worden veelal aan boord offshore in bedrijf gesteld en daarna voor hun levensduur met service begeleid.
Als teamleider (36-40 uur, M/V) coördineer je de werkzaamheden van de afdeling in een hoogdynamische omgeving, begeleid je het ontwerpproces en ben je eindverantwoordelijk voor budget, kwaliteit en voortgang. Daarnaast is de teamleider ook verantwoordelijk voor product en tool ontwikkeling, maar ook ontwikkeling van het algehele software ontwerpproces.
Functie-eisen
Je hebt HBO/WO niveau richting technische automatisering of vergelijkbaar
Je hebt ervaring in een leidinggevende functie en het begeleiden van een softwareteam
Je hebt ervaring met industriële automatisering, zoals MATLAB Simulink
Je hebt ervaring met programmeren in C/C++ of vergelijkbaar
Je hebt ervaring met het ontwerpen van HMI-systemen
Ervaring met versie beheersystemen zoals GIT
Je hebt ervaring met procesverbetering, ervaring met agile/scrum is een pré
Ervaring met elektronica i.c.m. industriële interfaces zoals CANopen, Profibus is een pré
Ervaring met PLC's (Bachmann) is een pré
Ervaring met offshore systemen is een pré
Je beheerst de Nederlandse en Engelse taal in woord en geschrift
Wij bieden
Wij bieden jou een uitdagende en afwisselende functie binnen een platte en informele organisatie die volop in ontwikkeling is. Bij ons staan onderlinge samenwerking en teamspirit centraal. Wij bieden jou een salaris passende bij jouw niveau en ervaring. Daarnaast hebben wij 30 vakantiedagen, 8% vakantiegeld en een pensioenregeling. Omdat wij graag vitale medewerkers willen bieden wij fruit op het werk aan en krijg je een maandelijkse vergoeding op je sportabonnement
Ben jij onze nieuwe collega?
Is jouw interesse gewekt en wil je solliciteren? Jouw sollicitatie en motivatie in het Nederlands kun je richten aan career@seatools.com. Solliciteren kan ook via de "solliciteer" button. Voor aanvullende informatie kan je contact opnemen met Walter Kruf, Manager Operations en Yvonne de Waard, Manager HR & Office Support, via career@seatools.com en via 0186-680000.
Wie zijn wij?
Seatools B.V. is specialist in onderwatertechniek en biedt wereldwijd oplossingen voor de offshore- en baggerindustrie. Omdat wij alle disciplines in huis hebben kunnen wij complete en op maat gemaakte systemen leveren aan onze klanten.
Wij ontwerpen en maken onder andere ROVs, trenchers, besturingssystemen en sensoren. Hoewel de producten heel verschillend zijn in doel en techniek, zijn ze altijd innovatief en van hoogwaardige kwaliteit. Het team kenmerkt zich door vakmanschap, onderlinge samenwerking en een oplossingsgerichte, creatieve manier van werken.
Het is altijd een magisch moment als één van de Seatools producten te water wordt gelaten om te doen wat het moet doen.
Wil jij daaraan meewerken? Sea you at Seatools!